Classic and stylish, cast iron is a durable, versatile material that thousands of home cooks around the world love cooking with. If, like us, you have a bit of a cast iron obsession, take a look at our tips and facts below to help you get the most out of it.
Keep the heat low
Unless you're using your casserole pot to either boil water or reduce stock, we would recommend that all other cooking is done over a low or medium heat. Completely cover the inside base of you pot in oil before heating and allow the heat to build up gradually. If the oil or fat is smoking before adding your first ingredient it's gotten too hot, so reduce the heat and allow to decrease in temperature.
Choose the best sized pot for your hob
Everybody has a favourite ring on the hob, right? But when it comes to choosing which to cook on when using your cast iron, make sure that the circumference of the base of your pot is as closely matched in size as possible to the heat ring or gas flame circumference. This will give you the best heat distribution.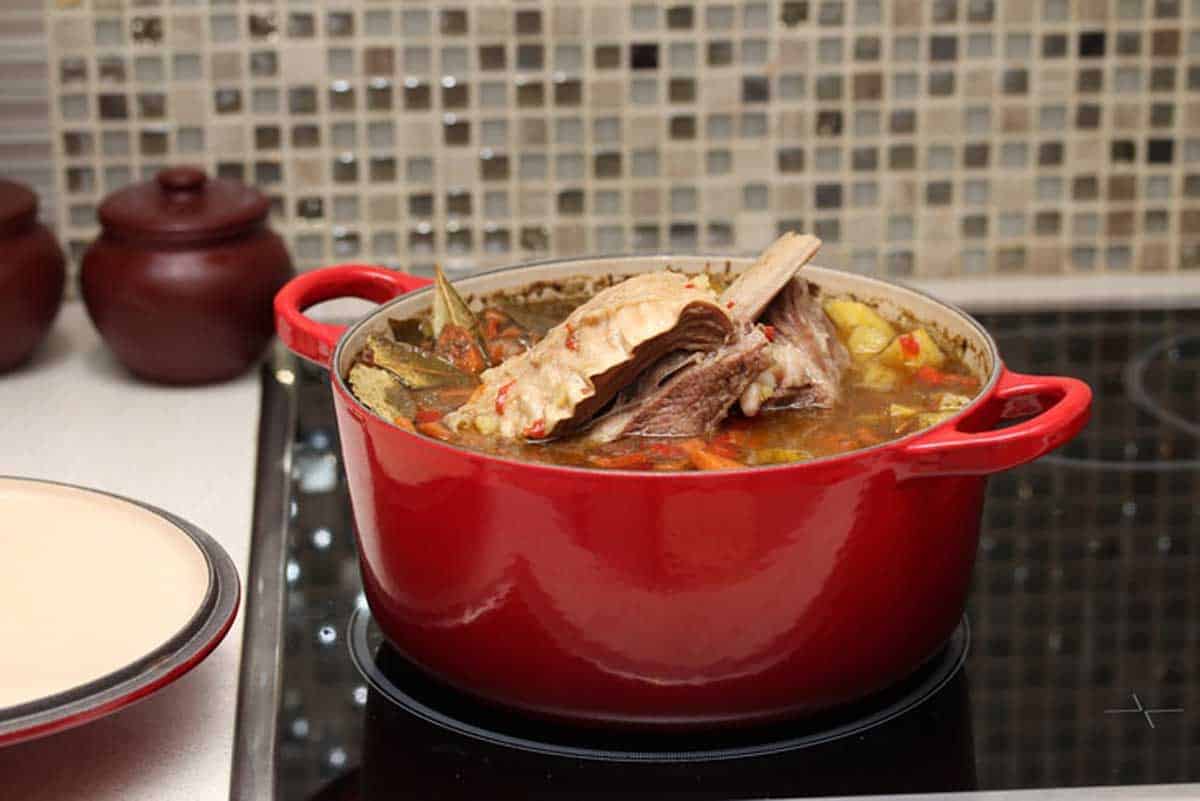 Induction cooking
Induction relies on creating a magnetic field between the hob and the pan to produce heat. Cast iron is a ferrous metal and is therefore very magnetic, making its performance on induction hobs efficient and responsive for both quick heating and rapid cooling.
Go in hot
Wherever possible, always add hot liquid to a hot pot. If using cold liquid is unavoidable, remove the pan from the heat for a minute before pouring your liquid in slowly. This will help to prevent thermal shock damage to the enamel.
Roasting
If you're cooking a gorgeous roast chicken or a juicy fillet of beef, choose a roasting tray with a square body as larger joints will sit better in this shape. A square roasting will also provide you with ample room for turning your joint, for basting and will sit nicely on the hob when it comes to making your gravy.
Oven proof
If you prefer a casserole or stew to have a deeper, darker colour, cast iron is great for hob-to-oven cooking. Simply start your ingredients off on the hob, then transfer to the oven where the all-round heat will give you a greater caramelisation.
Ingredients holder
The upturned lid of a cast iron casserole pot can be used as a handy place for holding ingredients once they have been prepared, or as a place to hold ingredients that have been temporarily removed from the pan – browning off beef, for example. Take care, however, to make sure that there is not a heat source underneath the upturned lid.
Use the correct untensils
Heat resistant silicone, plastic or wooden utensils are the best choice when cooking with cast iron as they are kinder on the surface and are also more comfortable to use.
Aluminium foil
When your recipe calls for a long, slow roast try covering your cast iron roasting tin with some tin foil. This will improve succulence, reduces meat shrinkage and can also contain any splashes of fat, helping to keep your oven clean.
Great for baking
The smooth finish of cast iron makes a fantastic baking surface and requires no pre-preparation for laying pastry into, and minimal preparation for baking cakes and bread – simply a little flour or a lining of baking parchment.