The bakers were back in the tent this week to celebrate everything about the 1920s. What delightful treats would we discover? Who would rise to the challenge, and who would sink like a sad soufflé? Let's find out!
Signature challenge: Custard tart
To start off 1920s week, the bakers were asked to make four individual highly decorative custard pies. These needed to be open-topped and the custard had to set during baking.
Paul's top tip: With shortcrust pastry you want it to melt in the mouth and that's the critical thing. Overwork it, it makes it too rubbery. So the best thing to do with the pastry is just bring it together, chill it down. I want to see a beautifully-formed custard pie, silky smooth, but it must contain a theme of the 1920s.
Rosie had a bit of a disaster when she accidentally knocked one of her tarts to the floor, and her decorations didn't quite go to plan. On the opposite end of the spectrum, David earned the second Paul Hollywood handshake for his vanilla custard tarts! It was an even playing field at the end of the first challenge, so the bakers got ready for the technical.
Technical challenge: Beignets soufflé with sabayon
Prue had chosen another fiendishly difficult technical for the bakers. They were asked to make 18 beignets soufflés. Confused? A beignet soufflé is a fried choux ball filled with a strawberry jam. It needed to be crispy on the outside and light and fluffy on the inside, uniform in size and shape and served with a sabayon.
Prue's top tip: The most difficult thing is how you're going to get it into perfect balls and drop it into the fat. I think the best way to do it is with two spoons. Try to create a quenelle, but get it round rather than quenelle shaped. Inside we expect to see lots of air and some soft, almost stretchy, dough.
Everyone seemed to struggle with this technical. Michael got emotional when he couldn't get his pastry mixture to work properly, but managed to pull it together to present his beignets soufflés. At the end of the technical, Helena came out on top, and surprisingly David came in last place. It was all hinging on the last challenge as to who would have to leave the Bake Off tent.
Show stopper challenge: Prohibition-era inspired cocktail cake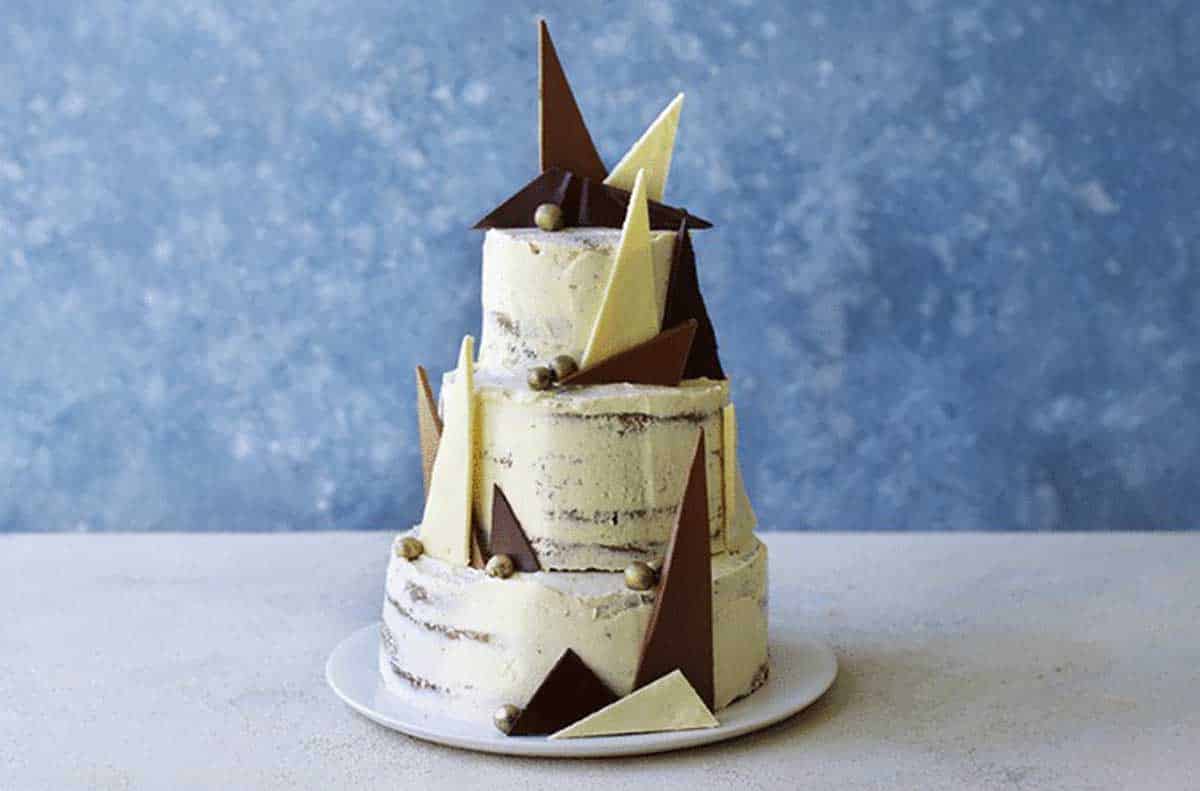 The last challenge of the week for our bakers was to create a prohibition-era cocktail cake. Prohibition was the time when alcohol was banned in America, and was sold only by gangsters like Al Capone.
Paul's top tip: We've given the bakers four hours to produce this Prohibition cake so you've got to think backwards. How long is it going to take to decorate the cake? Allow yourself at least an hour, maybe more. Your sponges should be in and out of the oven within the hour and that gives you plenty of time to produce real baking magic.
Paul and Prue wanted a 1920s-themed two-tier cake. The flavour needed to be based on the bakers' favourite cocktails and the design needed to be a visual spectacle that was typical of the era.
Prue's top tip: I want three things. I want a wonderful design, a delicious cake, and it will taste of a recognisable cocktail.
Even at the end of the last challenge, it was still hard to say for certain who would be going home this week. The judges decided it was the end of the road for two bakers, and in what we certainly thought was a shock elimination the delightful Helena and Michelle were chosen to go home. Steph was once again crowned star baker for the second week in a row!
Next week…
It's dessert week next week! We can't wait to see what tasty creations the remaining bakers will come up with. What did you think of 1920s week? Let us know over on our Facebook page!