Mother nature has a wonderful way of providing seasonal ingredients that are full of the nutrients we need at that time of year. So, what is in season, and what should we be eating in August?
Aubergine
Masquerading as a vegetable, this fruit with its gorgeous, dark skin is jam packed full of nutrients and vitamins including vitamin C, potassium and vitamin B6 which helps with brain development and mood regulation.
It can be difficult to think of an inspiring recipe when looking at an aubergine, but these little beauties absolutely soak up the flavour of anything they are cooked with and enhance it even further. Give our recipe for Italian stuffed aubergine a go, and see for yourself.
Beetroot
Associated with numerous health benefits, eating beetroot (or drinking beetroot juice) can improve blood flow, lower blood pressure and can even help to increase exercise performance! As if that wasn't enough, they are also full of nutrients including folate, iron and manganese.
These beetroot burgers are a great way to get them into your diet.
Raspberries
A bowl full of freshly picked raspberries is quintessentially British, and it's impossible not to fall in love with the bold, bright pink colour. Not only are they gorgeous to look at, they also host a plethora of health benefits including immunity boosting vitamins and can even aid in weight loss thanks to their low fat / high fibre content.
These sweet little berries are perfect strewn atop these summer berry tarts, which make a great addition to any picnic.
Crab
A fantastic source of protein, crab contains almost as much protein per 100g as meats without anywhere near the same levels of saturated fat. Not only this, but crab meat is super rich in Omega 3 which helps to protect against heart disease and aid brain development.
OK, so it can be a little daunting to look at a crab and wonder where to even begin. But you can buy crab meat already shelled for you, any any fishmonger worth their salt will be able to shell one for you as well, so it needn't be something to be scared of. Give our recipe for crab cakes with dill mayonnaise a try, and rejoice in the light, yet flavourful meat of the glorious crab.
Rocket
One of the most nutritious leafy greens going, rocket is low in calories and high in vitamin A which studies have found helps to protect us from certain cancers. Our recipe for super green soup is a great way to incorporate rocket into your diet, and also contains watercress and spinach – both of which are also in season in August.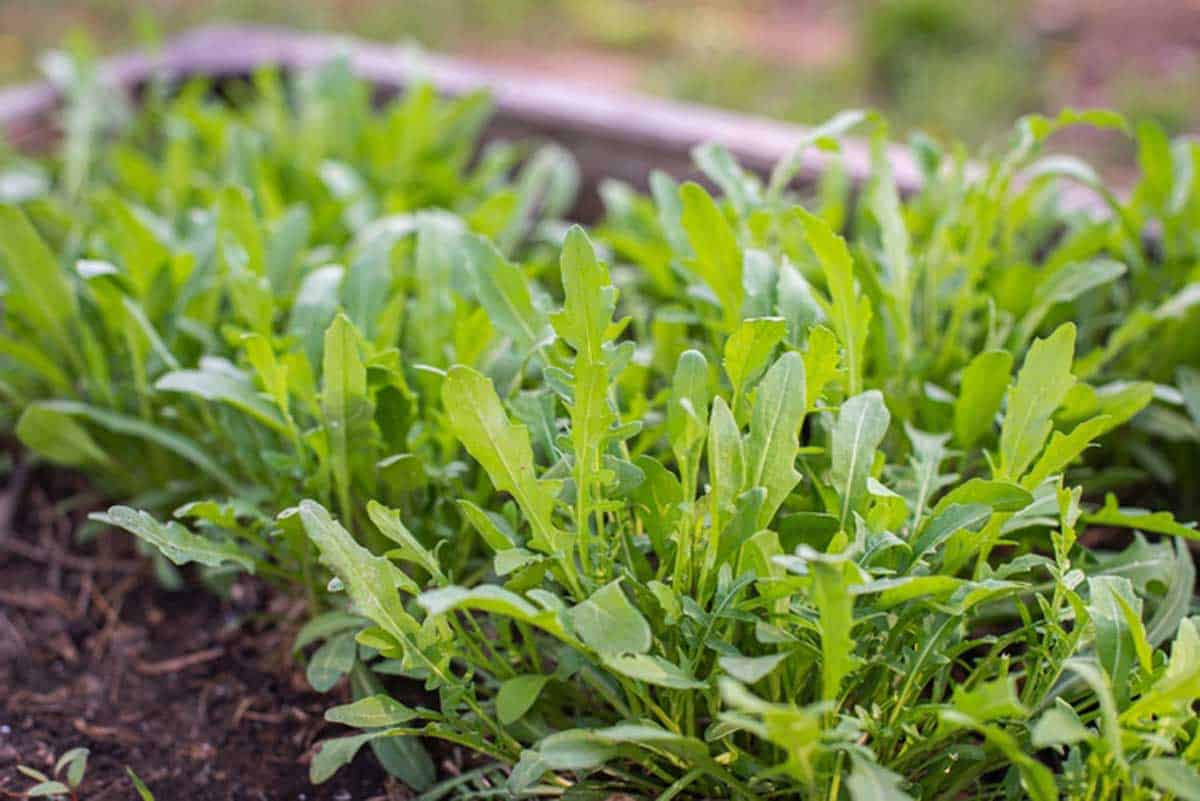 Courgette
Also known as zucchini, courgettes contain vitamins A, C, K and B6, as well as beta-carotene which can help to strengthen your vision. These super-veggies are also incredibly easy to grow from seed, and are best picked when they are around the size of a finger as they have a certain sweetness to them that gets muted as they become larger.
Our recipe for courgette fritters with mango yoghurt is the perfect way to get courgettes into your menu rotation, and are also ideal for encouraging children to eat their veggies too!
Lead image: emeliemaria via Getty images.