Shop by Category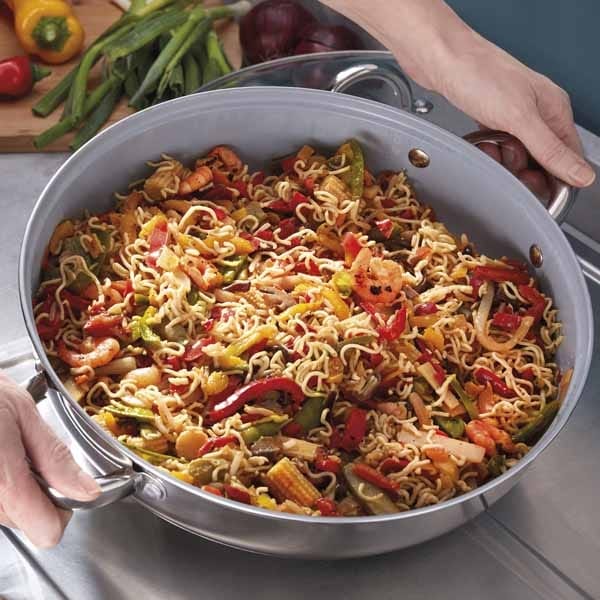 Why Cooks Professional
We love everything to do with food, whether it be the preparation, the cooking, or the most enjoyable part – eating food!
At Cooks Professional, you'll find the latest high quality kitchenware to make the time you spend in your kitchen more enjoyable.
We work hard to bring you fabulous cookware that's made to last, and offer a range of spare parts and accessories so you can enjoy our products for years to come.
Shop with confidence at Cooks Professional! We always promise:
Free UK Mainland
Delivery Over £30
2 year extended
warranty
100% Satisfaction
Guaranteed
30 Day No Quibble
Returns Policy
Customer Favourites
Explore the products our customers love best
Baking and Dessert Makers
If your passion is baking, then a stand mixer will be your ideal kitchen companion. At Cooks Professional we've a range of stylish mixers with 800W – 1200W's of mixing, kneading and whisking power, and all models come in a range of eye-catching colours. Amaze and impress family and friends and whip up a delicious breakfast with our homemade waffle-makers. Plus, if you are entertaining, how great to have a continuous supply of ice with an automatic ice-maker.
---
Kitchen Electrical's
Find the right kitchen appliance for you from Cooks Professional. Love a sweet treat? Then look no further than our fabulous Retro Candy Floss Maker! Trying to be healthy instead? Then our air fryers will give you a great fried taste, but with just a fraction of the oil. Challenged for space? Then take a look at our mini ovens. Plus, for those looking for kitchen essentials such as kettles, toasters, soup makers and sandwich makers – we've a great selection to suit all budgets.
---
Cookware
Cooks Professional has everything you need for the kitchen. From our extensive range of high quality cookware you'll be sure to find the right pan for the job in hand. We've a range of sectioned multi-pans to cook the perfect hearty breakfast in just one pan, there are ceramic pan sets for healthier fat-free cooking, and, to truly impress friends and family, take a look at our cast iron pan ranges in sets of three to eight pieces and in six stunning colours.